BETA TechConnect¶
To help fill in the gaps in modern RMM/PSA stacks, Tier2Technologies created an optional, lightning-fast Remote Access and Remote Terminal tool, TechConnect.
This tool is built on Apache Guacamole and is 100% optional. The connection only lasts up to 60 minutes, and only when the end user consents to the connection.
This service can be toggled on or off on the Integration Settings page.
To access TechConnect, the service must be turned on before the user submits a ticket.
When a user submits a ticket, the technician may access TechConnect by clicking on the "Connect to Device" button on the top right hand side of the Tier2Tickets report.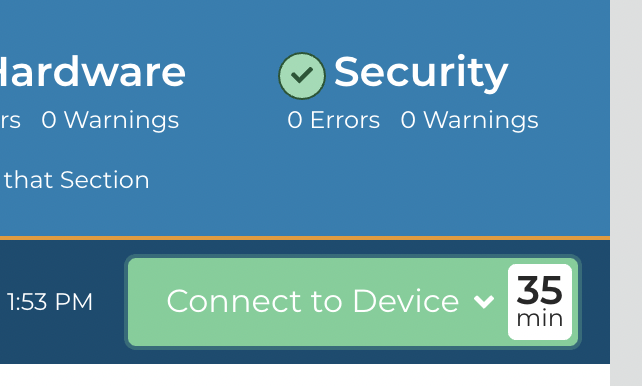 Select "TechConnect" to remote into the Access Tool. Select "Remote Terminal" to use the fast remote terminal.